Search for Local Jobs
Jobs Powered by
Find Jobs by Category
Recent Personal Care Jobs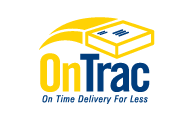 NOW HIRING - Customer Service positions
OnTrac's Customer Care Center located in Chandler, AZ is currently hiring full time Customer Care Advocates. Successful candidates will: Handle inbound and outbound calls tracking packages and shipment updates. Schedule parcel pickups and respond to general information inquiries. Enjoy working in a professional, casual, team based envir...
Chandler AZ

Fraud Representative (Part Time)
Discover. A more rewarding way to work.At Discover Financial Services, you'll find yourself in the company of some of the industry's smartest and most reliable professionals. And at a company that rewards dedication, values innovation and supports growth.Thrive in an environment that promotes teamwork and shared success. Build on a foundation of mu...
Phoenix AZ

Client Service Support, Love coming into the office !
Success in life and business is about creating enduring relationships and personal connections. Winning others over and providing extraordinary customer service is how Natural Partners Client Care Group (CCG) representatives build lasting relationships. It is not just a job, it's a passion, and we are committed to it. We're colorf...
Scottsdale AZ

Account Manager - State Farm Agent Team Member
Position Overview State Farm Insurance Agent located in Phoenix, AZ is seeking an outgoing, career-oriented professional to join their team. As a State Farm team member for JoEllen James - State Farm Agent, you will build and develop customer relationships within the community to promote State Farm products including auto, home and life insurance....
JoEllen James - State Farm Agent
Phoenix AZ

Personal Banker Registered 2
Job Description At Wells Fargo, our vision is to satisfy our customers financial needs and help them succeed financially. In this role, you will help us deliver on our vision and build lifelong relationships with our customers. You also will demonstrate leadership through contributing to a company culture that supports cust...
Scottsdale AZ

Hospice Nurse - RN
Job ID:2017-5365Coverage Area:"East Valley,"Phoenix, AZScheduled Hours:Mon-Fri plus callDescriptionA full time hospice nurse understands that it is the small things that matter. A warm smile and reassuring touch that shows you care. A kind word that soothes the heart and fosters a personal connection. A hospice nurse beli...
Seasons Hospice & Palliative Care
Phoenix AZ

Psychologist - (Psychology) Locum Tenens
Correctional facility needing full time psychologist for contract coverage. Provider will be working full time from 8am to 5pm. Candidates will be responsible for medication management, evaluation of new patients, and ongoing counseling-testing. Please contact Staff Care for more information on this opportunity. Generally...
Goodyear AZ

Physician / Urgent Care / Arizona / Permanent / Urgent care Phoenix AZ Job
Urgent Care - Phoenix AZ Excellent opportunity for a BC-BE Family Practice or Internal Medicine physician looking for an excellent urgent care position in Phoenix, AZ. This established multi-specialty group has 3 urgent care clinics throughout Phoenix. This group has an opening in their NW Phoenix clinic. (4) 10 hour sh...
Continuum Physician Recruiting
Phoenix AZ

Physician / Urgent Care / Arizona / Permanent / Urgent Care Physician Job
Excellent opportunity for a BC/BE Family Practice or Internal Medicine Physician with this multi-specialty group in Phoenix, AZ. This established group has been providing care to patients in Phoenix for 50 years. Group has 25 clinics and 3 urgent care centers and is seeking a full-time physician to join their urgent care te...
Phoenix AZ

Gastroenterology - Physician - Updated
Gastroenterology opening in Sun City, Arizona. This and other physician jobs brought to you by DocCafe. Job CategoryPhysicianProfessionGastroenterologySpecialtyShift8 Hour/DayDuration3 MonthsStart DateASAPPay Rate$175.00 - $225.00Job Description & RequirementsGastroenterologist - Physician - (Gastroenterology) Locum TenensB...
Sun City AZ