Search for Local Jobs
Jobs Powered by
Find Jobs by Category
Recent Manufacturing Jobs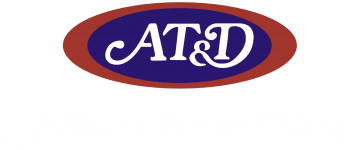 QUALITY PART-MARKER
Compensation: DOE Employment Type: full-time Allied Tool & Die Company is a progressive aerospace manufacturing facility that has been part of the valley's business infrastructure for over 60 years. We value and respect our employees and are looking for a qualified Quality Part-Marker to support our manufacturing facility. Our indust...
Phoenix AZ

Distribution/Warehouse Mgr - Food or Beverage Mfg or Warehouse Mgt Reqd
Distribution/Warehouse Manager -- Food or Beverage Manufacturing or Warehouse experience - Phoenix AZ area - Relocation Paid Here is a rare position available with a national food products manufacturer! Qualifications: The ideal candidate will have: 3-5+ years of food or beverage warehousing management required. Bachelor...
Phoenix AZ

Cleanroom Machine Operator
Our client is a Pharmaceutical Manufacturing Company seeking Experienced and Entry Level candidates! Corporate Job Bank has an immediate need for Machine...
Scottsdale AZ

Direct Sales Representative - Bilingual
A qualified candidate will have four years manufacturing sales experience selling to OEM companies. A progressive and successful employee owned custom plastic...
Phoenix AZ

Staff Accountant
Prior experience in a retail or manufacturing environment or with project/job accounting. This position is responsible for managing the Accounting function for...
Spooky Fast Customs/Yamwood Foundry
Scottsdale AZ

Project Coordinator
Research using systems and software to obtain product guides and information, catalogs and manufacturing literature....
Tolleson AZ

Account Manager
Our market leading products help accelerate first-responder reaction time to critical and sometimes life-threatening occurrences in schools, office buildings,...
Mesa AZ

Estimator/Planner
Previous experience in a manufacturing shop. Create quotes and manufacturing plans as needed for proposals....
Tempe AZ

Brand Engagement and Interactive Media Manager
Milliken Career Opportunity Requisition # 90186137 Job Posting Title Brand Engagement and Interactive Media Manager Company Headquartered in Spartanburg, South...

Contrast Media Sales Specialist - Carolinas
Enabling manufacturing productivity:. GE Healthcare Life Sciences provides products and services used as tools for biopharmaceutical manufacturing, drug...